Budget Bathroom Tiles
Servicing Balmain Belfield Beverly Hills Birchgrove & nearby areas.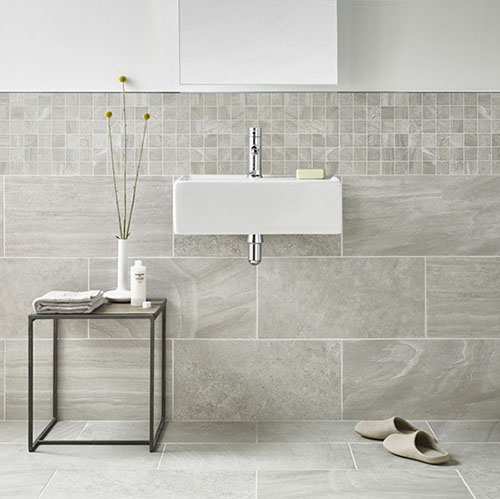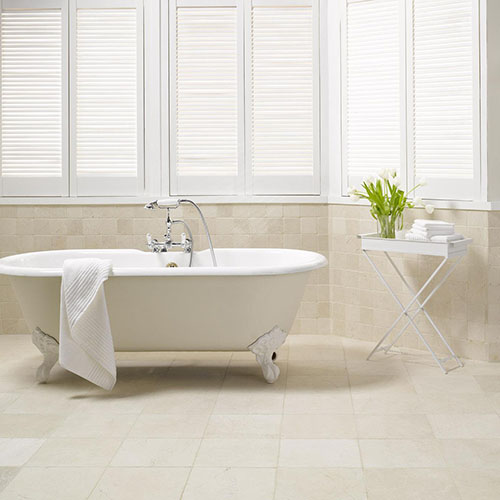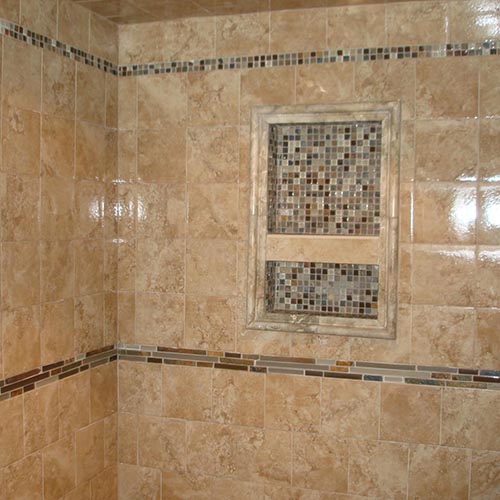 Types of Bathroom Tiles
Porcelain or Ceramic
Porcelain and ceramic tiles are made from a clay mixture. The mixture is pressed to make the desired shape and heated at extremely high temperatures to form a tile. These tiles can be glazed for use in a bathroom.
They're available in different patterns, sizes, shapes, and colors. A modern method for glazing these tiles is fusing high definition digital images on their surface. This makes them more decorative.
Natural Stone
Tiles made of natural stone are generally rough and ideal for use in a contemporary or rustic bathroom.
They're not waterproof, thus they require an impervious membrane to make them withstand the moist condition of bathrooms.
Give us a call to learn more about these contemporary natural stone tiles. They are sure to give you a stunning new look.
Glass
Tiles made of glass are quite elegant and luminous. They're available in different colors and custom hues. These tiles are often used to create focal points on bathroom walls.
They are also used in bathroom wall mosaics. Glass tiles resist staining and are impervious to water.
They are ideal for use on floor areas with low traffic and on walls.
Marble
Marbles are natural stones obtained naturally from limestone. Marble tiles are traditional and sophisticated.
They come in different sizes and may be polished. They can be veined or patterned to add an interesting touch to the bathroom.
Decorative
These tiles are made from different materials and decorated or embossed with different patterns or images such as stripes, birds, and leaves.
They are ideal for a mosaic, mural or a border. They can also be used as a bathroom accent.
Granite
This stone is typically harder than most naturally available stones. Granite tiles come in different textures and colors.
They are ideal for floors areas with high traffic and countertops. Granite tiles give you a classy finish and are have high resistance to abrasions.
Limestone
Limestone is yet another natural stones used for making tiles.
The surface of limestone tiles is honed, and they're available in yellow, brown, and beige hues.
They are perfect for flooring and countertops.
Terra-Cotta
These tiles are fired at a low temperature.
They are non-vitreous, low-density, and only ideal for use in dry areas. They may be glazed for use in a bathroom.
These tiles are pretty versatile and are becoming popular in Australian homes.
Metal
These tiles are typically made from a solid metal. They're also made from resin coated with a metal.
Metal tiles come in finishes such as copper, stainless steel, and bronze. They are typically used as a bathroom accent alongside other tile varieties.
Travertine
This is a form of limestone which is obtained naturally from minerals. These minerals are usually dissolved in underground water and pushed by water through the crust to form travertine. This stone has multiple layers.
Travertine tiles have earthy colors. They offer a sophisticated look when used on bathroom floors and walls.
Cement-Bodied
These tiles are made from a mortar and cured sand mixture.
Cement-bodied tiles are non-vitreous and durable.
Some have a rough-hewn look while others have a sport smooth finish. They provide a natural look to the bathroom.
Saltillo
Saltillo tiles are a type of terracotta tile. They are dried rather than being fired. They originate in Saltillo, Mexico.
They are non-vitreous and low-density.
These tiles are rough textured and their natural imperfections make them ideal for adding a rustic charm. However, they're permeable.
Slate
This stone has a fine texture. It is made from a clay and shale mixture which is transformed by pressure and heat.
Their surface is textured and this makes them slip-resistant. They are ideal for countertops, walls, and floors.
Quarry
Quarry tiles are thrust and heated at extremely high temperatures.
They can be either vitreous or semi-vitreous.
They are fired unglazed and come in different shapes, sizes, and colors.
Our Bathroom Renovation Services Include:
Full & Partial Renovations

Medicine Chests & Mirrors

Medicine Chests & Mirrors

Tub to Shower Conversions
Buy Bathroom Tiles For Floor and Wall | Design Ideas for Small & Large Bathrooms
If you are planning to install bathroom tiles in your bathroom, you need to do a little research to make the right choices. The process of selecting and buying bathroom tiles is not easy and most people end up making mistakes which results in loss of money. The mistakes may include buying low-quality tiles, the wrong type of tiles, being scammed when buying tiles etc.
Therefore, before you buy the tiles, you need to make sure that they not only look great but also works best for your bathroom. So that you can buy the right type, number and size of bathroom tiles, you need first to do the following:
Know your criteria
You are required to know what you are looking for exactly both in quantity and quality. To know the tile criteria, consider the following:
Measure the area where you are planning to install the tiles. This will help you determine the number of square feet you need to buy. In addition, you will be able to estimate your budget and plan beforehand
Choose the colour of the tile. There are numerous colours to choose from depending on your preference, cost, and theme of your bathroom. If you cannot be able to determine the right colour f tiles to choose, you can seek professional advice and opinions. Some people like white bathroom tiles because they provide a clean and bright look while others prefer a mosaic design to spice up their bathrooms. You need to know the effect you want in your bathroom to be able to choose the right colour that will facilitate that effect
Plan your tile pattern. This is mostly done using a graph paper to have accurate planning and estimates. You can do it yourself but if you don't possess any tile installation skills, hiring a professional contractor is the best option. When planning, you also need to make up your mind whether you will use multiple or one type of tile in your bathroom
You need to find out the size of tiles you will use. This can be determined by the type of tiles you are planning to buy, your planning, size or even the shape of your bathroom. Most people get difficulties choosing tile sizes because they are available in different sizes. You need to remember that the size of your tiles can affect your budget because it affects labour. Installing larger tiles takes less time than installing small tiles. However, most homeowners prefer installing small sized tiles because they are elegant
Finally, when buying tiles, remember to buy additional tiles to have additional tiles in case some are damaged, broken or cut wrongly during installation.
Shopping for bathroom tiles
After knowing the criteria of tiles to buy, you need to go and do shopping at a reputable tile store. However, since these stores are pricey sometimes when compared to online or hardware stores, you can look for alternatives shopping areas where you can save some money or get offers.
To shop for the right tiles, follow these tips:
You need to look for a store that sells bathroom tiles by researching through the internet, asking friends or even close family members who have installed tiles lately. You can do your shopping in a home improvement center, tile specialty store or through online tile stores
After choosing where you will do your shopping, bring the criteria you've made, tile patterns and measurements to do the actual shopping. You can ask for help from the attendant to avoid making mistakes. You can also arrange some tiles in a line to clearly see what they will look like upon installation
To save some money, you need to compare the price from at least three stores because prices vary depending on location and the dealer. This will help you know the store which has the best deals. However, be keen on quality because price and quality go hand in hand
Buy the bathroom tile that suits your criteria and budget and then start gathering all the equipment you need for installation if you are doing it yourself. However, if you are considering hiring an expert, you need to look for a reliable contractor
Schedule an Appointment Today!
Our Service Coverage Area Includes City of Sydney and it's Suburbs