Today's bathroom renovation projects often include luxurious upgrades and features that transform the bathroom into a more practical room.
Installing a wet room or shower room is an ideal way of updating your master bathroom. This way, you will increase your home's value while still creating a space of solitude and uniqueness in design.
What's A Wet Room or Shower Room?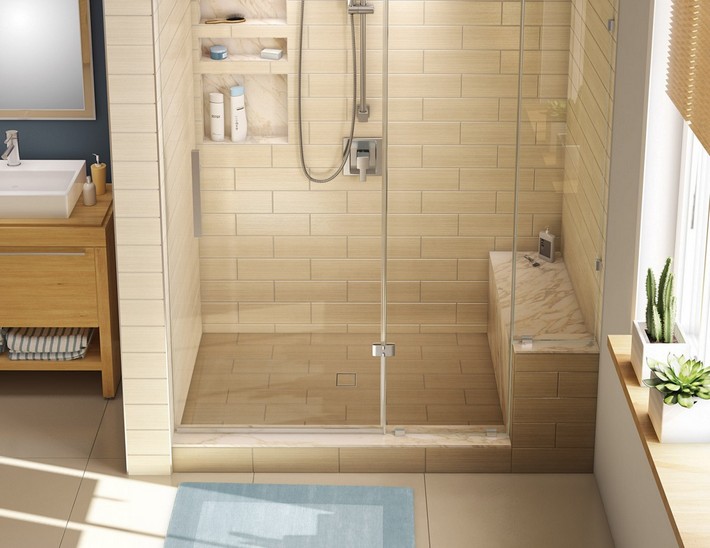 Shower rooms were traditionally built in executive homes and larger bathrooms. However, they are increasingly becoming a common trend in smaller bathrooms throughout Australia. They are also known as wet rooms.
The typical design of this space is a walk-in area for taking a shower. Tiled floor and tiled walls connect this space to the rest of the bathroom. Glass walls are now used in place of traditional shower curtains to give it an open style.
This shower area may also come with a drying off section which is set apart from the rest of the space using glass partitions. The space may also include luxurious shower bars and spa fixtures with multiple water points for an enhanced showering experience.
The ceiling can be finished in a way that will balance the entire bathroom by using a drywall to resist mold. Also, consider installing tile on most part of the bathroom to create an appealing look and consistency.
Plywood and framing behind the tiles and flooring should be a type designed for a bathroom environment. For instance, consider plywood and framing which is chemically treated or cement boards that can keep off moisture and prevent mold from growing.
Typically, a shower area combines a spacious space with other fixtures such as a toilet and sink. You can have some storage space hidden within the space and upscale fixtures such as heat lamps. Also, spa tubs can be fixed in the space to make it feel and look more stylish.
Is It Possible To Have A Shower Area In A Small Bathroom?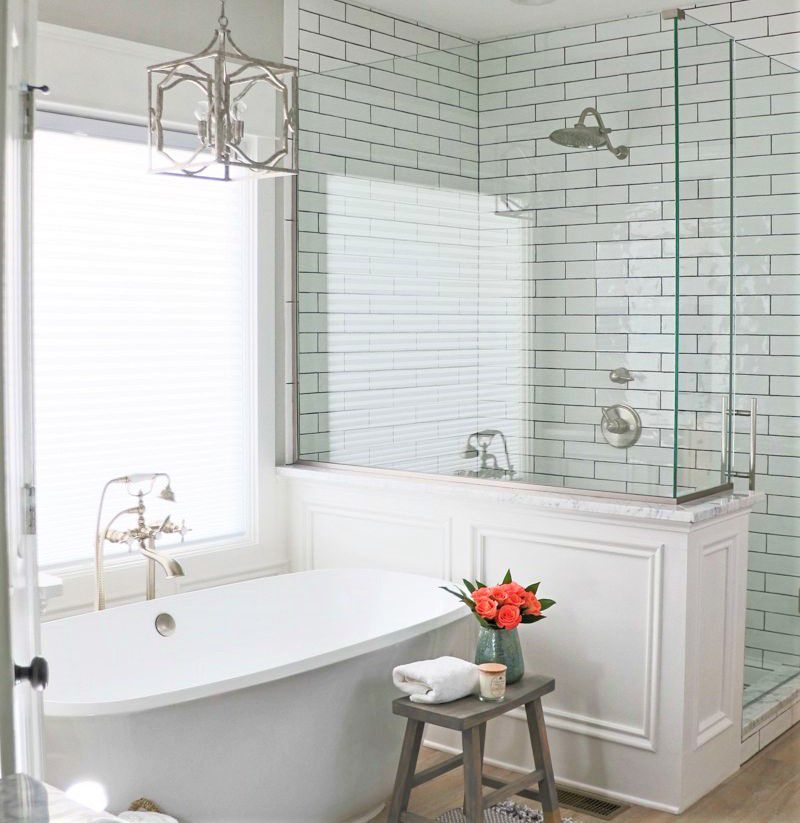 Bathrooms with limited space are actually great for makeovers. You can surely convert a small bathroom into a great shower space. All you will need to consider is tweaking some features to make the space accommodate the style and design of a shower space.
You can optimize the limited space by using glass and neutral tiling. Lighting will also play a great role in making the space feel less cramped. Maximize the size of the shower section by integrating placement ideas.
This may demand moving existing drains and plumbing. Also, think about fixtures that can save space such as wall-mounted toilets and sinks. They will assist in creating a more practical space to deliver the best out of your investment.
Hiring Professionals Vs DIY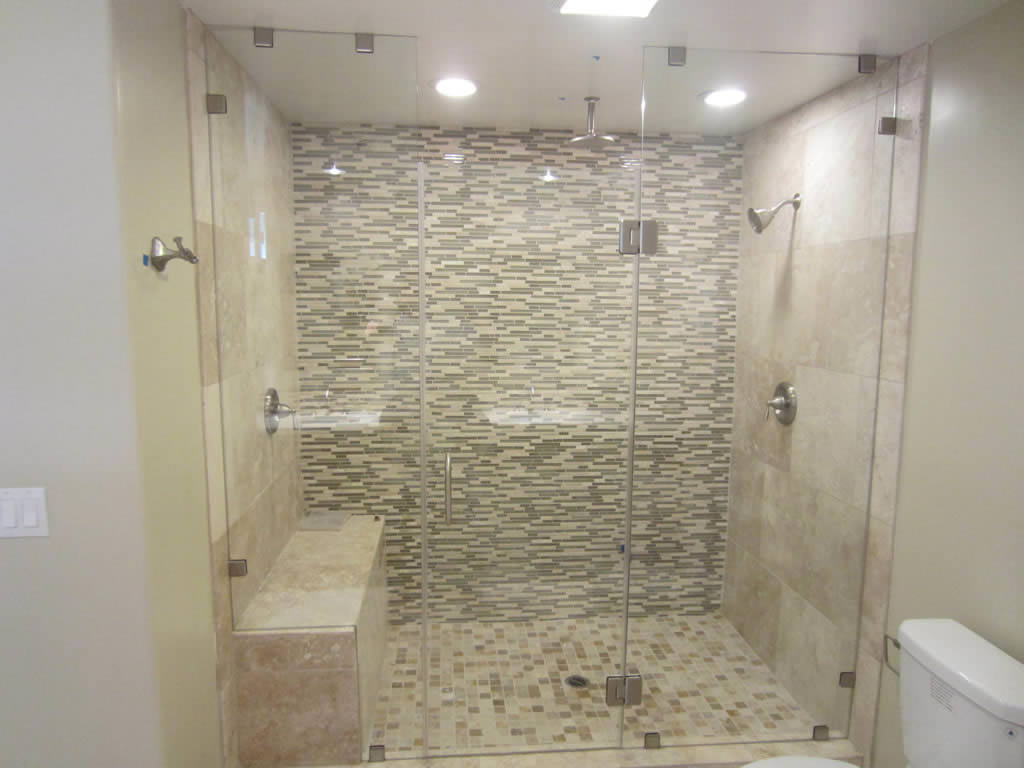 If you are a handy homeowner, then you might want to do most parts of a remodel project on your own such as installing fixtures. However, installing a wet room will often require the assistance of an experienced professional.
For this kind of project, hire a professional renovator who has experience in this kind of projects. This project may require some special construction permits depending on where you reside.
It might also require construction knowhow beyond standard techniques. Expert contractors have lots of knowledge in vital aspects of shower rooms such as:
Choice of tiles– If you choose the right tiles for the shower area, then you might not have major maintenance issues in future. Non-porous tiling such as high quality porcelain and ceramic tiles are ideal options for such an area. They are effective in preventing moisture from getting into the framing, thereby reducing the chances of mold from growing. Tiles made of natural stone like marble or granite would require a special sealant to offer such protection.
Tile installation– Homeowners who are DIY handy may install tiles without major issues. However, installing vertical tiling, like on the walls, may be more challenging for DIY enthusiasts. Ensure the shower is installed to last long with enough support for tiling. Also, use top quality grout for the best results.
Drainage– If tiling will make up for most of the shower space, then drainage will be a crucial aspect to consider. Flooring has to be fitted at a specific pitch. Drained should be located at the right spot and should be of adequate size. Avoid plumbing backups and water damage by ensuring plumbing is installed by a professional plumber.
Vinyl Panels
If you are remodeling at a budget, you can consider using vinyl panels for the tub surround. The panels can be welded onto each other to make the shower stall more economical to build.
The shower stall may be converted into a wet room, but you'll be limited in terms of functionality. Most shower stalls made of vinyl come with molded flooring. Connecting it to the main floor may be quite challenging and this prevents a seamless finishing.
Broad vinyl panels may require a lot of sealing and numerous seams. Although some vinyl brands create an unobtrusive area, the final look tends to be less appealing when compared to tiled walls.
Vinyl will also present challenges when sealing around bathroom doors, windows, and hardware such as towel racks.
Although vinyl is more affordable than tiles, it does not create a smooth feel and luxurious look like that of tiled shower areas.
What's The Cost of Installing a Shower Area?
The cost of remodeling a bathroom mainly depends on the fixtures to be installed and the extent of the work.
Converting your existing bathroom into a wet room is usually more costly than standard renovation. This is because of the materials required and the extent and nature of work involved in creating a shower area.
The cost is driven up by the fact that you will have to include a cement board, dry wall, water-tight finishing, and special framing.
You will also need to invest in quality tiles to get the best out of the project and this will also make it more costly. Wall-mount spa tubs, sinks, and overhead shower faucets will also make the project more expensive.
A typical shower room conversion may cost an average of $12,000- $13,000. However, adding a shower area to your bathroom will increase its overall resale value especially if your home has at least two bathrooms.
You can install a luxurious shower room in your existing master bathroom, complete with glass walls, advanced showering system, and attractive tiling. Such a bathroom remodel project will present a wide variety of designs.
It also comes with some installation challenges. However, approaching the project correctly and with the assistance of a professional contractor will give you incredible results and your new shower area will become a favorite spot for offering comfort in your home.