Automating a bathroom is a novel trend in the bathroom remodel market. Electrical controllers and adapters are transforming traditional bathroom fixtures into advanced devices designed to make the room more comfortable and luxurious.
How do such components enhance a bathroom remodel? Will they increase the value of your home? Read on for more information about this new bathroom renovation technique.
What Does Bath Automation Involve?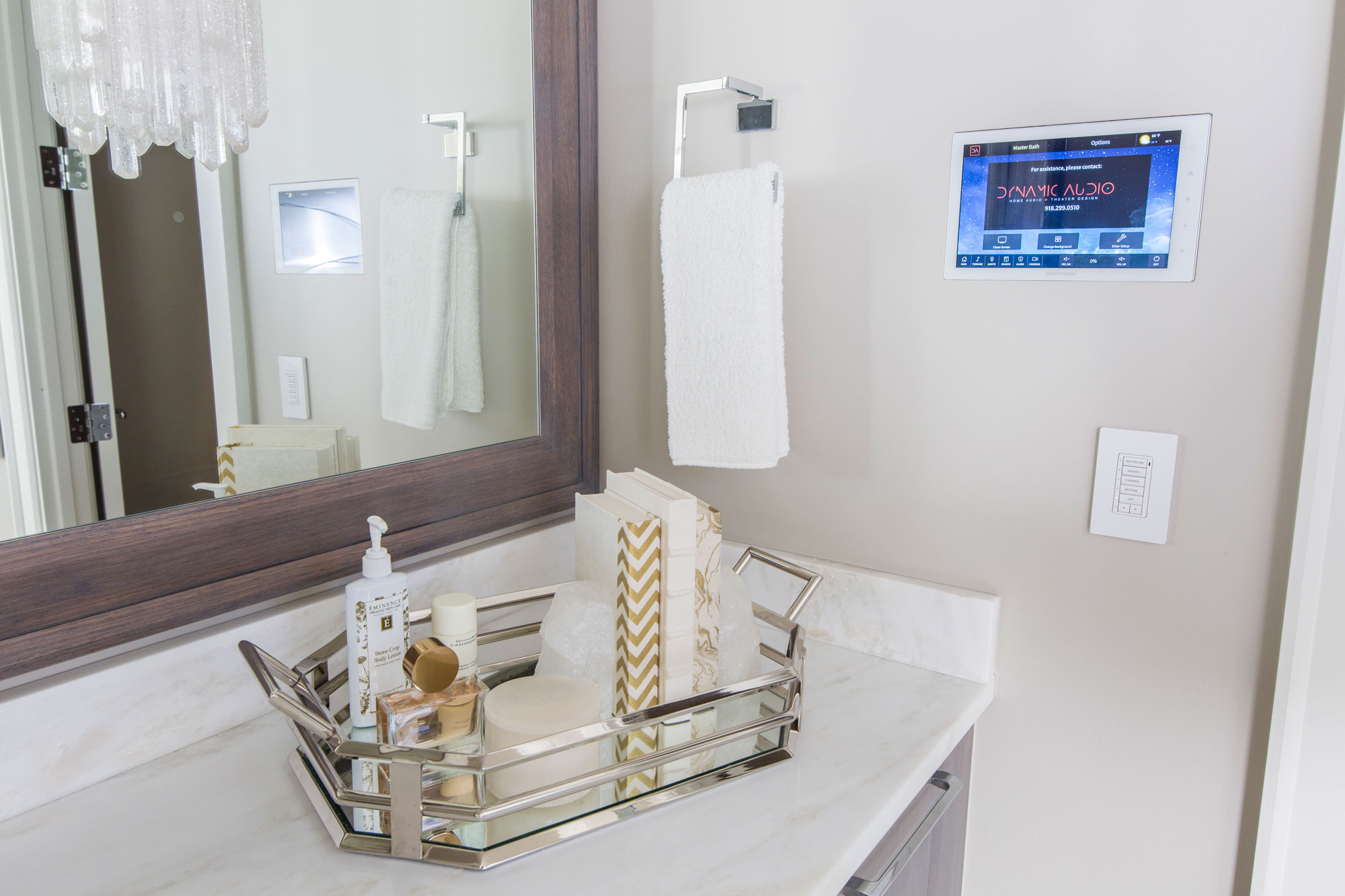 Experts in real estate agree that automation is a leading bathroom renovation trend. Adding technologically advanced gadgets to your bathroom for entertainment and better control over the toilet, shower, and sink is now a trending design for homes and properties in all price ranges.
Big box outlets are now supplying a wide range of tech gadgets for bathrooms while manufacturers of high end devices are offering full systems for enhancing the overall experience in the bathroom.
Most renowned manufacturers are now dealing with automated fixtures, although such trends are relatively new in some countries.
Automating a bathroom involves various processes such as heated flooring, LED lighting, exhaust fans, automated window systems, entertainment systems, and digital showers.
Any bathroom device or fixture that comes with electronic control is considered as an automated bathroom system.
The phrase automation is used to refer to technologically advanced interior design and bathroom products. The main goal of bath automation is creating a more functional space using a modern automation standard.
How to Incorporate Automation in Your Bathroom Renovation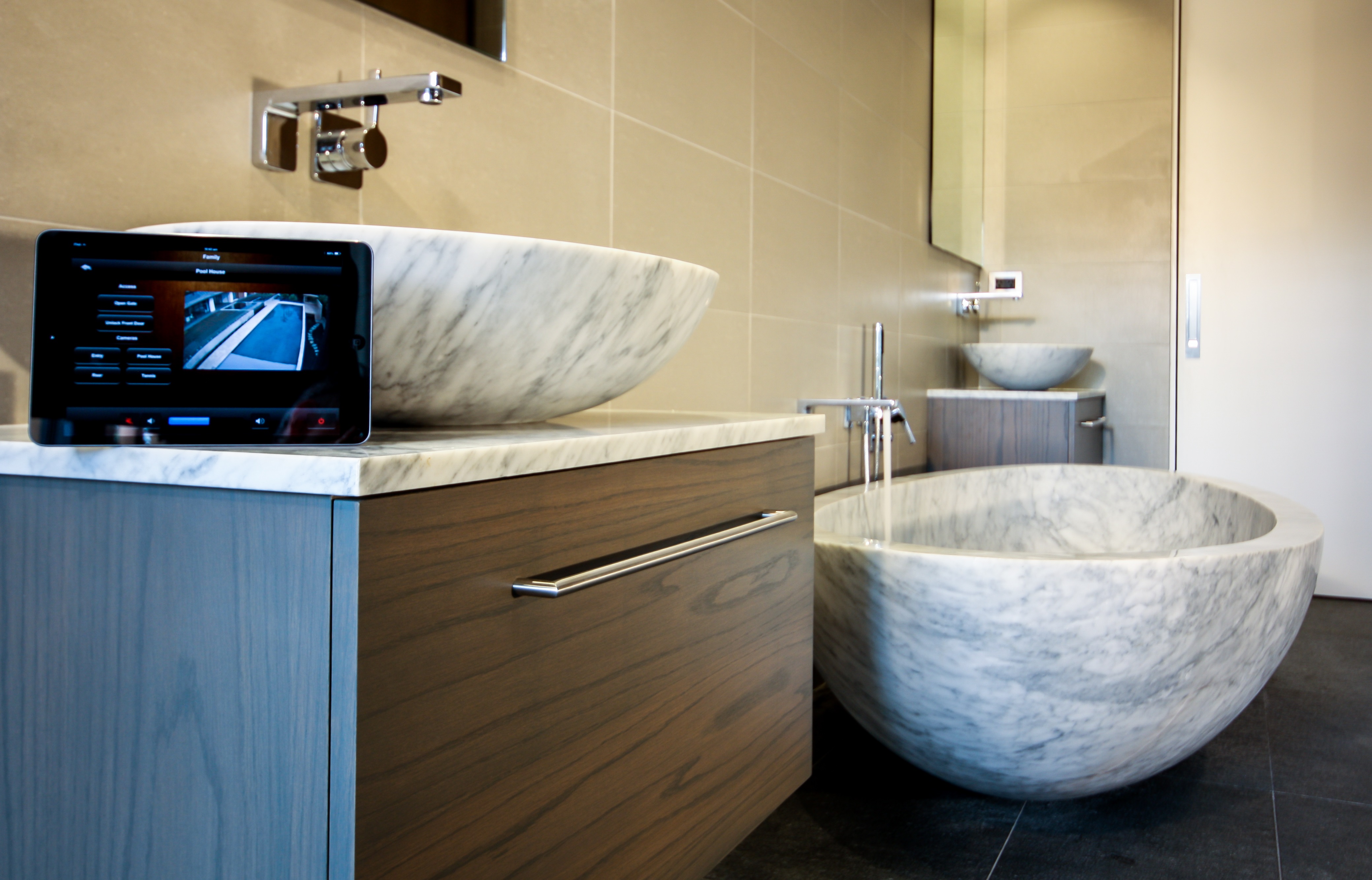 Start with deciding on the elements you want automated for your bathroom. Consider everyone else who use the space and frequency of usage.
Investing in automating the powder room or guest bathroom would only make little sense. However, investing to upgrade the master ensuite would be the ideal thing to do.
Automation may be customized to meet your needs. However, consider the following areas when deciding on the kind of customization you want:
The Tub: There're some controls that can assist in creating an ultimate experience in the tub such as installing auto-fillers. They make it possible to preset the amount of water and temperature. You can also consider auto-emptying controls, tub lights, and heaters.
Windows: Privacy should be a top priority in your bathroom. Installing automated coverings for bathroom windows will make it possible for natural lighting to enter the space while still allowing for privacy. Invest in drapes and blinds that can be opened or closed using timers or remote control.
The Shower: Installing digital showers will make it possible to personalize your experience when taking a shower. Consider a digital shower that has automated timing, temperature, and pressure controls.
Floor: A heated bathroom floor creates a luxurious feeling. Latest heating systems for bathroom floors are efficient to keep your energy expenses under control while still offering warmth.
Lighting: LED fixtures and digital timers create more comfort, illumination, and efficiency, be it around bathroom mirrors or the shower or any other part of the room.
Walls: You can add visual effect and music entertainment systems that have automated control with both stereo and video functionalities. Some systems may be mounted behind the bathroom mirror for a seamless effect or mounted on an empty wall space.
Use your creativity and imagination when considering the automation options that will suit your daily habits and lifestyle.
What's The Cost of Automating a Bathroom?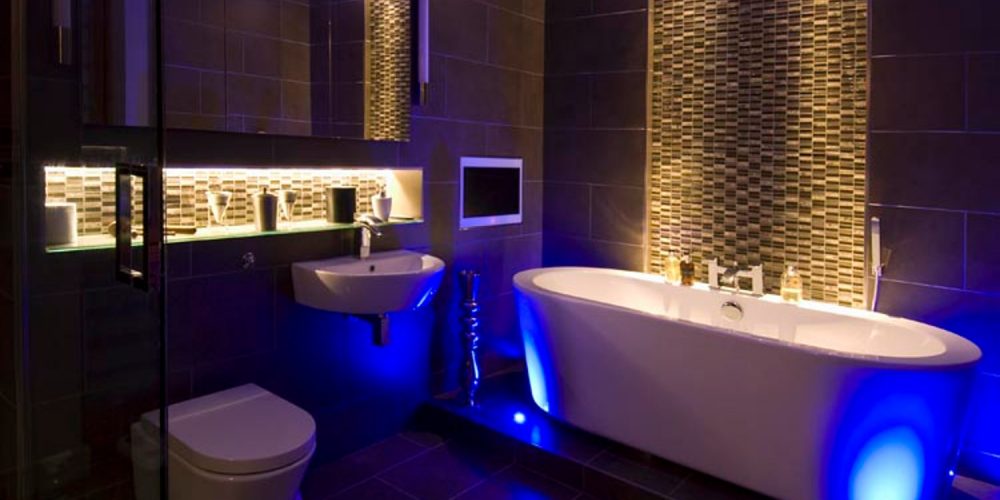 The amount of investment you will put in the automation project will mainly depend on the kind of system you want installed and the condition of the bathroom.
For instance, retrofitting high-tech devices in an older property may be more costly than upgrading a modern bathroom space with programmable systems.
Contact your contractor regarding the bathroom remodel options available. They'll assess the current condition of your bathroom and offer pricing depending on the availability of a product and costs of installation.
Be ready to pay extra for products that are more modern especially those that have just been introduced into the market. The first sale of a new product is usually more expensive as the innovation costs are passed to consumers.
If you want a better deal, you can go for products introduced into the market an year ago, for example, and ask the dealers about clearance products that come with warranty.
Automating your bathroom may add a lot to the budget of a bathroom remodel project. However, a conventional bathroom would not in any way match with the atmosphere and experience that comes with high-tech bathroom spaces.
Also, consider the overall value of the renovation project to make the best investment decisions for your property and household.
The Buzz Phrases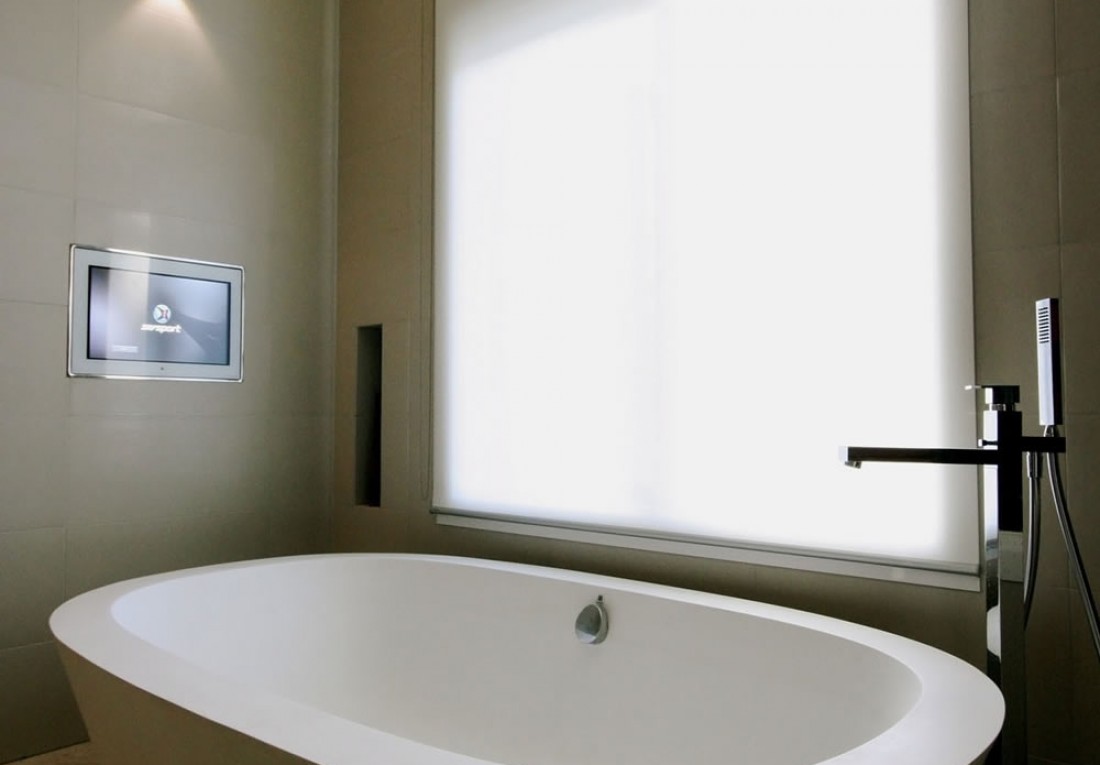 You will come across multiple words and phrases when researching about bath automation. New designs and models are being produced from time to time. Here are some of the basics that will assist you in choosing the best automation features for your bath remodel.
Rain shower head- This is a shower head most popular in hotels. It can be integrated with a thermostatic control for a more personalized showering experience at home. A rain shower head is typically wider that regular heads. It releases larger droplets of water like rain storms.
Chromatherapy- This is a bathroom design technique that combines tub sprays, faucets, and the shower with mood lights for an enhanced experience. Fixtures that allow for chromatherapy include automated or programmable controls. Such fixtures often come with a music system whose speakers are waterproof.
Interface- The term interface refers to a pad or screen used for controlling the settings of an automated system. The interface is usually mounted on a wall. Some advanced systems come with virtual interfaces linked to a computer screen or smartphone for enhanced functionality.
Heating mats- They are installed under the floor and their components won't raise the bathroom floor. They usually come with a thermostat control for enhanced comfort and functionality.
Thermostats- These are controls that allow for setting water temperature and pressure to the desired level. Some of them come with remote controls while others have a mechanism of adjusting water flow in accordance to other fixtures and appliances using water in your property.
Consider how automating your bathroom can enhance it with mood lighting, more privacy, and custom fixtures by simply touching a button.
Consider your favorite bathroom features and be updated about the buzz terminologies to stand a better chance of making the right decisions and options for your family and home.
Don't be surprised to find more innovations in the bathroom industry that will change your bathroom to a whole new, modern space.
You may be interested in: