Small Budget Bathroom Renovations in Inner West Sydney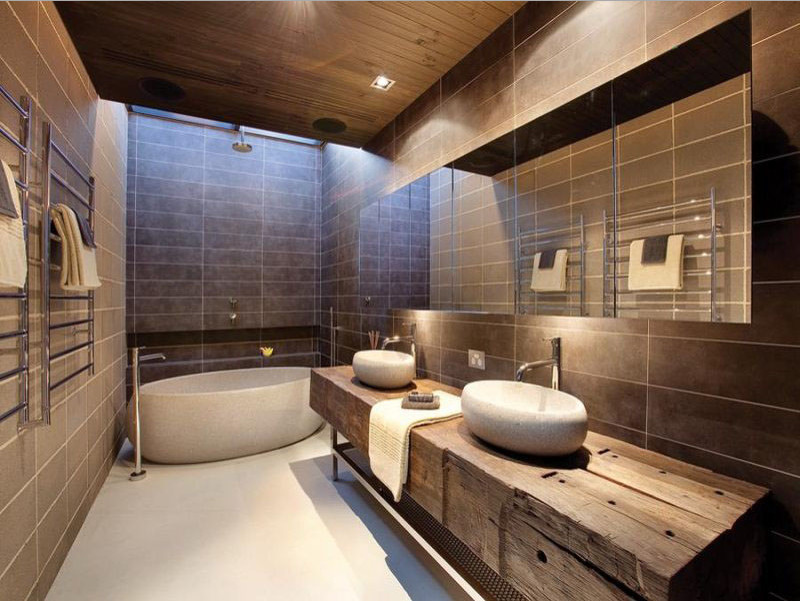 A Guide on Renovating Bathrooms in Sydney's Inner West

Although the bathroom is a small room, it can cost quite a lot to renovate. However, if it is well renovated, then it can enhance the value of your home.
Bathroom Design
You should start with coming up with a design if you want the renovation to be a success. Reusing the existing design is not enough. Your goal should be coming up with a design that considers the people who will be using the bathroom.
It is also good to consider global standards and general use such as having a design that can be practical for people who have limited mobility like the disabled or the elderly. This will make it easier to sell the home in case you decide to move in future.
When designing, consider window or light space, drainage options, and the size of the fixtures. Draw a plan and make a list of all the fittings you want and check whether they fit. Note that moving existing fixtures may add to the cost of renovation.
Bathroom Remodel
You can choose to do it yourself or leave some tasks to an expert. If the home was built before the 80s, then its wall linings may have asbestos or lead based paint, thus take care when remodeling such walls. You would need special equipment such as eye protection, dust mask, and full body overalls.
The Renovation Process
Step 1: Electrical and Plumbing Work
Start with installing electrical wires, drainage and water pipes. Be careful when positioning pipes and plumbing fittings. Consider the tile thickness when positioning pipes.
This is to ensure they will be in a correct position once you are done renovating. When installing electrical wires, ensure they are not connected to power. Only connect them to power when everything is in place.
Step 2: Installing Ceiling and Wall Linings
When installing the wall lining, avoid nailing the board into electrical wires and pipes. If you will be tiling your bathroom from the floor to the ceiling, then install ceiling lining after tiling. Ensure you check that everything is correctly installed before going on with the work.
Step 3: Waterproofing the Bathroom
Waterproof the floor and shower recess. Ensure the waterproofing is 100mm above the walls.
Install an aluminium angle at the bathroom's doorway. Glue it with silicone. Ensure all water goes down the drain and does not stagnate on the floor.
Step 4: Laying the Cement
Before installing floor tiles, lay down cement and sand mixture and add some waterproofing agent to the mixture.
Ensure the floor is level and slightly falls towards the drainage. Use a level to ensure the floor is level and smooth. Let the floor dry before laying the tiles.
Step 5: Laying the Tiles
Start with laying the floor tiles and add grout. Once done, lay the wall tiles. Ensure they are all level while laying them. Grout all the tiles and buff them clean.
Step 6: Installing Plumbing Fixtures and Fittings
Install plumbing fixtures such as taps. This is also the moment to install soap holders and towel rails. Also fit in the vanity and ensure it is leveled.
Seal it with quality silicone. Ensure everything is in its right place prior to drilling into the tiles.
Step 7: Paint and Clean
You can now paint the ceiling or the wall in case your wall does not have tiles. Once the paint dries, clean up the bathroom and enjoy the new look of your bathroom.
Request A Free Quote
Inner West Suburbs
Inner West Sydney Bath Remodeling Experts
Not only do we provide beautiful bathroom renovations in the inner west region, but we transform it into a heavenly oasis, equipped with fully functional storage components, using power-efficient properties along with smart design. Whether you desire a total transformation of the old bathroom structure or want a more modern appearance, you can anticipate nothing but the best from our highly skilled renovators.
We offer a full-service bath restoration and are dedicated to turning your ordinary powder room into a work of art. Our skillful group of designers and in-home contractors are appreciative of your insight on how you'd like the place to look – turning your dreams into reality, in which to enjoy for years into the future.
Since the customer always come first here at Grand Bathroom Renovations Sydney, we make fixing your place up something fun to do. That's why we offer such low prices.
Our six key values of customer service define us to our very essence.
Trustworthiness – Sticking right beside you, from start to finish, until the job is completed. Our highly trained professionals are trustworthy and loyal to the end.
Knowledgeable – We are built on expertise and utilize valuable knowledge to assist our loyal customers.
Clarity – Thoroughly planning a project, we find the best process to use in order to make it quick and painless.
Sincerity – Regardless if we're uncomfortable or not, we will always be honest with you. We are mindful of our tone of voice when conveying a message to the customer.
High Spirits – There's nothing like a smile to brighten up one's day. We combine professionalism along with humor to balance out our day.
Togetherness – Here at Grand Bathrooms we believe in giving to everyone. Including our customers, vendors, employees and state workers.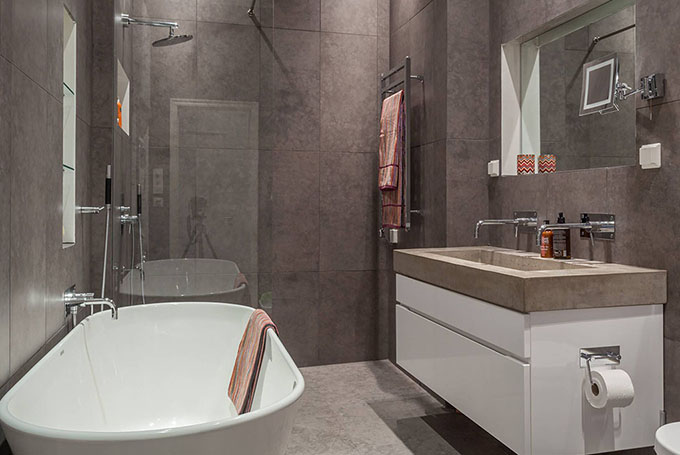 Why Choose Us?
We determine the needs of our clients by listening adequately

We guarantee high quality work and complete customer satisfaction

We focus on delivering first class bathroom to all our clients at reasonable prices and without compromising on quality

We only work with licensed and insured builders

We always provide maximum support in the event of a warranty issue

Our hands-on approach enables our clients to discuss the exact requirements
Our Service Coverage Area Includes City of Sydney and it's Suburbs