If you have a relatively small home in Sydney, then your bathroom may be limited in terms of space. You would be limited from adding extra windows or removing large pieces such as the shower with the aim of making the room appear bigger.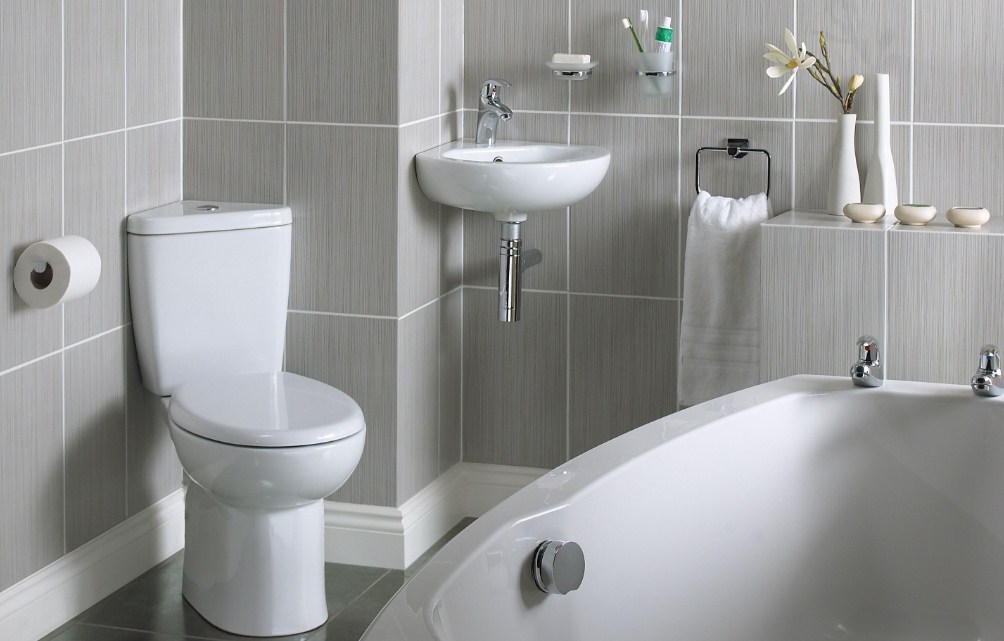 This means that you will find difficulties trying to make it larger. As such how would you trick the mind into believing that the room looks more spacious? Here are some ways you can make any small bathroom appear larger:
Using Recessed Lights to Make It Brighter
One of the least expensive and easiest ways of enlarging a bathroom is adding light. Even if the room has an overhead bulb, add some more lights at darker corners such as recessed lighting.
Using recessed lighting means you will not take up any space and the space won't feel busy either. You may also use sconces on the walls as this will avoid using the limited space with counter lights or floor lamps.
Avoid Using Bold Colors on Walls, Instead Use Them for Accessories
Since the Sydney bathroom is quite small, you wouldn't treat it like you would do on a bigger room. Traditionally, bathrooms have tiled or wallpapered walls. Some individuals like making bold statements by painting the walls with darker colors.
However, this makes smaller rooms feel even smaller when you paint the walls with deep and rich colors. It is advisable to use neutral and light colors such as beige, white, light tan and light gray. You can go with the pastel type of your most favorite color in case you want to do more with colors.
Do not worry as this will not be boring. You may also use color in form of pops on bathroom accessories such as the soap dish and towels.
Use Multiple Mirrors to Enhance the Space
In most cases, bathrooms have a mirror just above the sink. However, you can use more than one mirror but avoid going overboard.
Use smaller multiple mirrors on the walls and install full-length mirror at the door. You can even use mirror tiles to act as accents and while still multiplying the available space.
Reduce Clutter
A bathroom will automatically look smaller in case it has clutter all over the room. Although you might have limited space to store bathroom items, having a cabinet, vanity or any other such storage facility can assist a lot in enlarging the space.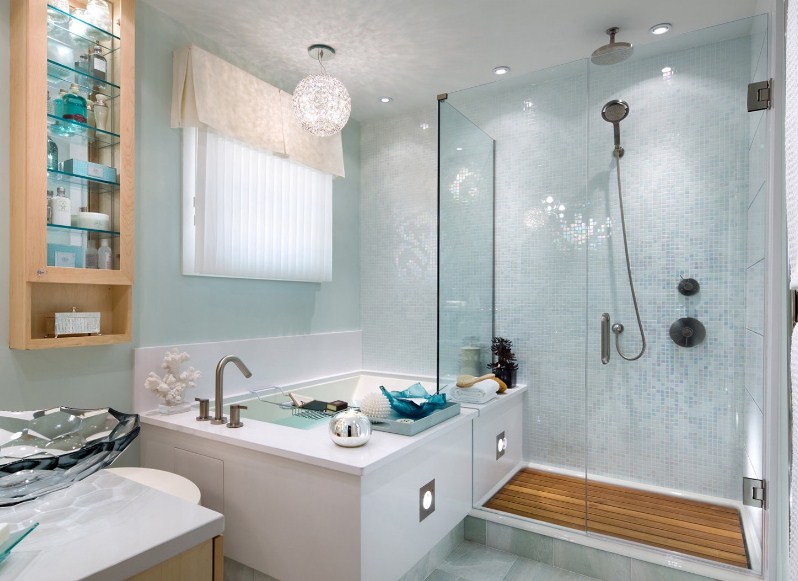 In case the available space can only be ideal for installing open shelves, ensure you keep the room organized at all times. If you cannot do away with decorative objects such as candles and plants, use a bigger object rather than several smaller objects to give the space a streamlined look.
Go For Smaller Storage and Sink
Although having large storage is beneficial, having too much of it may overwhelm the limited room space. Simply downgrade to smaller storage furniture.
For instance, if there is enough storage space for cleaners in a certain cabinet, simply switch to a pedestal sink that can fit in one corner. This will automatically enlarge the space.
Replace an Opaque Door or Heavy Shower Curtains
An opaque door or heavy curtain may reduce the price by half or even more. Do a quick test and enter into the bathroom. Then open the opaque door or push back your shower curtain and see how bigger the space will look like. Consider replacing such heavy curtains or opaque doors with clear ones.
However, if you want to maintain privacy in the shower area, use a sheer, lighter curtain or a translucent door. This way, you will have privacy while still enlarging the limited space.
Go For a Hinged Door That Opens Out or a Pocket Door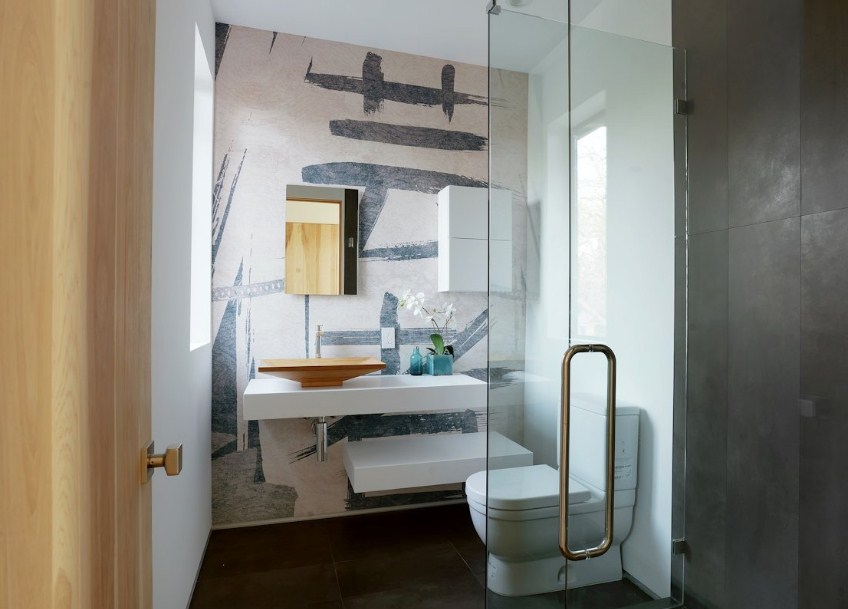 Lastly but not least, another great way of enlarging small bathrooms is reworking the door. For instance, pocket doors do the trick on the feel and look of bathrooms, although they are a bit challenging to install. In case it is not possible to add it, choose a hinged door and install it in such a way that it opens outwards.
However, this might not be possible to do with some bathrooms. For instance, you will not want to open the door into a hallway when someone is just walking by as they may be hit. But in most homes, it is easy to switch the hinges and make the door open outwards, thereby giving the bathroom more space.
If your bathroom is small, think of its functionality and storage solutions and move larger items into some nearby rooms. For instance, you can keep the laundry basket and other such baskets in your laundry room rather than the bathroom.
You can also move the bathroom vanity into your bedroom. You can as well use your creativity to make the space look and feel larger without remodeling your home. At Grand Bathroom Renovations Sydney, we offer expert remodeling services for the entire Sydney region. Feel free to get in touch for more information.