A wet room is a modern solution for small bathroom spaces. It offers a great way of opening up the limited space and using it efficiently.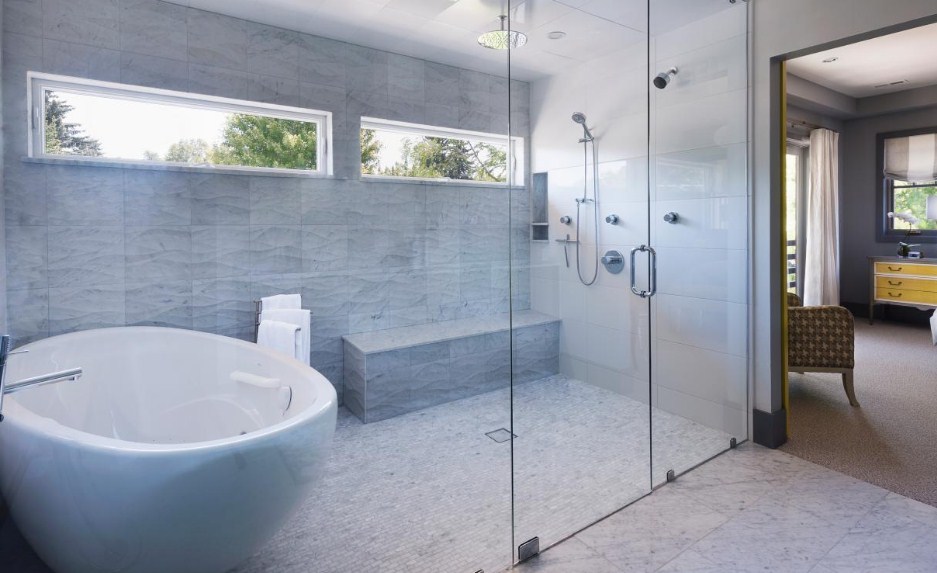 Generally, the space required for installing a shower stall or tub is eliminated such that the entire bathroom is converted into a shower area.
In this modern design, toilets and sinks mounted on the wall economize on the little available space, thereby enhancing the ease of maintaining the bathroom.
Just like with other types of home remodeling, there are benefits and shortcomings associated with adding wet rooms in a home.
Pros
Smaller bathroom spaces can be enhanced by eliminating a shower stall or bath tub.
Converting a small bathroom into this kind of design increases the value of the home in case you will want to sell it in future.
This kind of a bathroom design is exceptionally vogue and very stylish.
These rooms are easy to clean especially where toilet fixtures and the sink is wall mounted.
Properly installed sub-floor and tiles in this design are more waterproof and are more durable than in standard bathroom designs.
Cons
It should only be installed by a licensed bathroom renovation contractor. Proper drainage is important and inadequate drainage or improper installation may lead to costly damages.
In case your home doesn't have another bathroom, you will be converting your only bathroom and this may ultimately decrease the actual value of the home.
This design demands fully tiled bathroom floors and walls. The tiles have to be non-porous. It requires special installation skills and the number of tiles required can be quite expensive.
The floor has to be sloped towards the drainage area to guarantee proper water drainage. Towels, rugs and such other items should never block the drainage or else water would flood the adjacent areas. In extremely small spaces, it would be crucial to have shower screens for keeping towels, linens, and other such items dry.
It is Crucial to Ensure Water Drains Properly
This design must be watertight and drain properly. An expert, either a general or plumbing contractor, will build a slope on the room's sub-floor.
The slope will have channels for directing water towards the drainage. The sub-floor is usually made of plywood, and it is crucial to use either WBP or exterior grade plywood.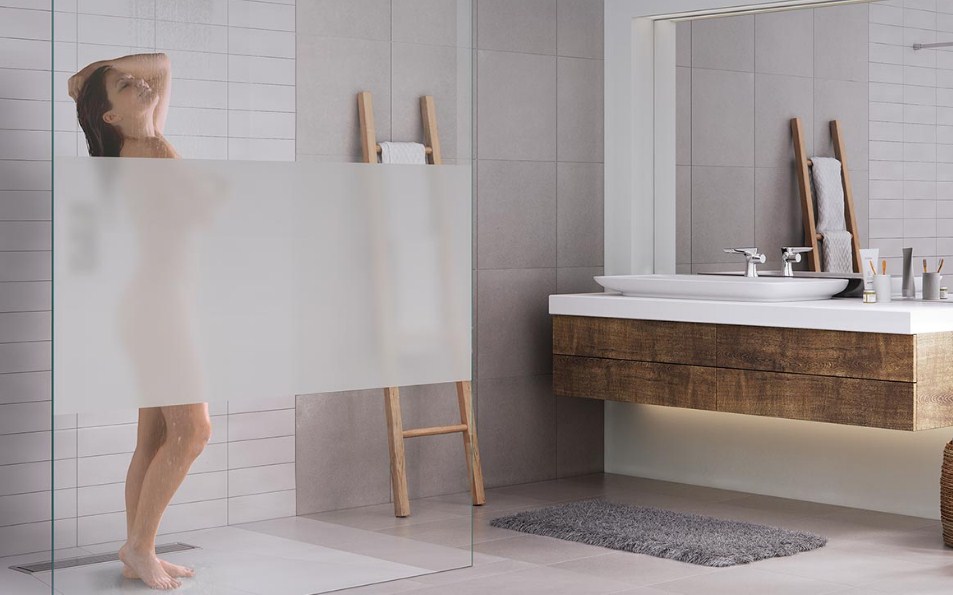 WBP is a waterproof & boil proof type of plywood. This type of plywood is usually made using glue which is water resistant to prevent the lamination from wearing out. However the plywood isn't fully waterproof and can only resist moisture up to a specific amount.
When using this type of plywood for constructing a floor for the wet room, the surface has to be specialty treated with waterproof gels.
The appropriate gel is the one that can seal the wall and floor by forming a membrane over it before installing the tiles, a process known as tanking the bathroom.
Another floor option is using plywood that has undergone treatment to make it water resistant, although this does not make it fully waterproof.
The Floor Gradient
When remodeling the flooring, it is critical to consider the plywood thickness. It is advisable to use multiple plywood layers to get a thickness of at least 1.25 inches.
This will assist in making the sub-floor solid enough to ensure that it does not shift or flex as this would cause grout lines or tiles to pull away or crack.
An alternative option is using pre-formed sloping tray. Such a tray is typically installed on the floor, then tiling is installed on the sloping tray. Some types of trays do not require tiling. The trays come in customized sizes from different dealers.
Other Considerations to Make
Ensure you set aside enough finances when planning to remodel your bathroom. You can create a budget for this project. An average remodel for creating wet rooms would cost around $12,500. This includes installing the drain gradient, tanking, and tiles.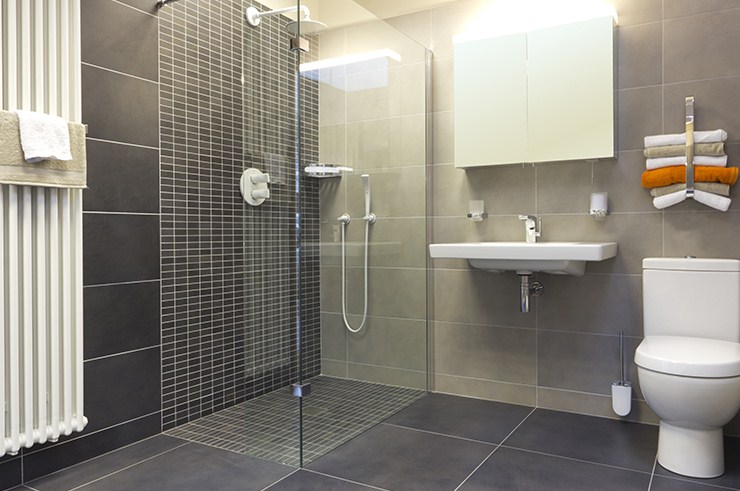 While corian or sheet vinyl may be installed on the floor, tiles are more popular. Impervious tiles are the best, and an example is ceramic tiles. Porous ones such as limestone, marble and slate require regular resealing like every 2 to 3 months. Resealing them ensures water won't penetrate and damage the floor. However, this would be expensive to maintain.
Another great feature that can be included in smaller bathrooms is installing a heating mechanism under the floor to keep the tiled floor warm. This also enhances the speed at which wet surfaces dry after using the shower.
This bathroom remodel project has to comply with local construction codes. Although most of these codes and guidelines are generally based on global standards, some regulations tend to vary from one region to another. Hence, always check with your state or local authorities to ensure you will comply with the necessary requirements.
How to Find a Bathroom Contractor in Sydney

You can find a reliable plumber or general contractor by searching through the internet. If you can find a professional contractor, then you will rest assured of making your dream bathroom a reality. Searching online is free, easy and fast.
When checking for a bathroom renovator based in Sydney, simply go through a list of contractors who have good ratings and enough experience and charge reasonable fees.
Before you hire a contractor, go through their portfolio and check for company profile, feedback from previous customers, insurance credentials, licensing, and references.
Serious contractors should have photo galleries showcasing their previously completed projects and staff. Always make informed decisions before hiring a potential contractor.